IU's Annual Experts' Survey on Congress's Performance Shows Key Differences Among Political Parties
BLOOMINGTON, Ind., April 20 — Democrats and Republicans have different views about the importance of a free press, an independent judiciary, the Bill of Rights, and a potent Congress, according to a survey of public attitudes about Congress and public affairs conducted by Indiana University's Center on Representative Government and Center on American Politics in late 2019.
IU has been conducting its public survey since 2007, and the annual effort is overseen by Distinguished Professor of Political Science Edward G. Carmines, the Warner O. Chapman Professor of Political Science and a Rudy Professor at IU.
Survey findings that exhibit key differences in the opinions of Democrats and Republicans include: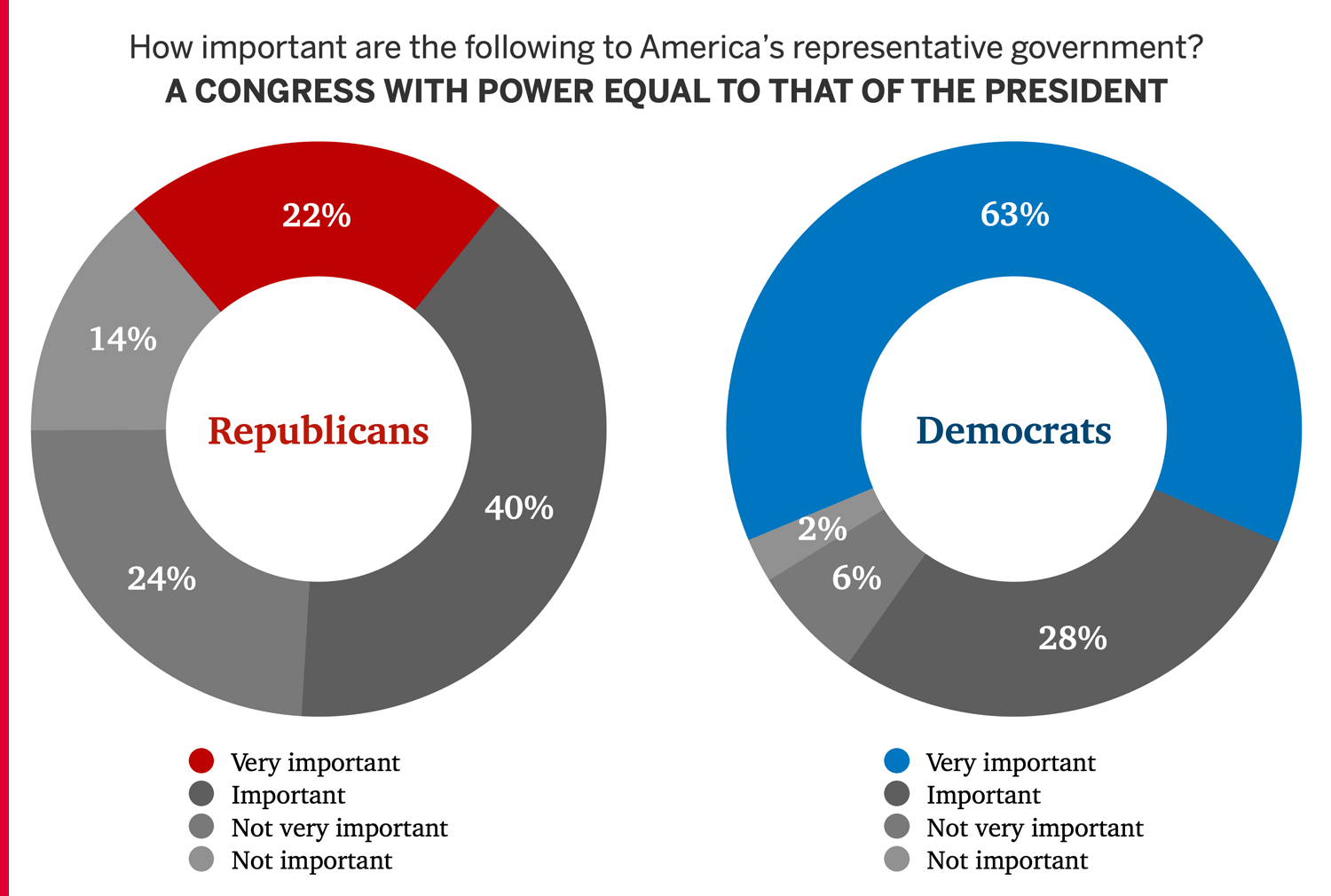 22 percent of Republicans said it is very important that the United States have a Congress with equal power to that of the president, while 63 percent of Democrats said it's very important.
50 percent of Republicans rated an independent judiciary as very important to America's representative government, much below the 67 percent of Democrats who said an independent judiciary is very important.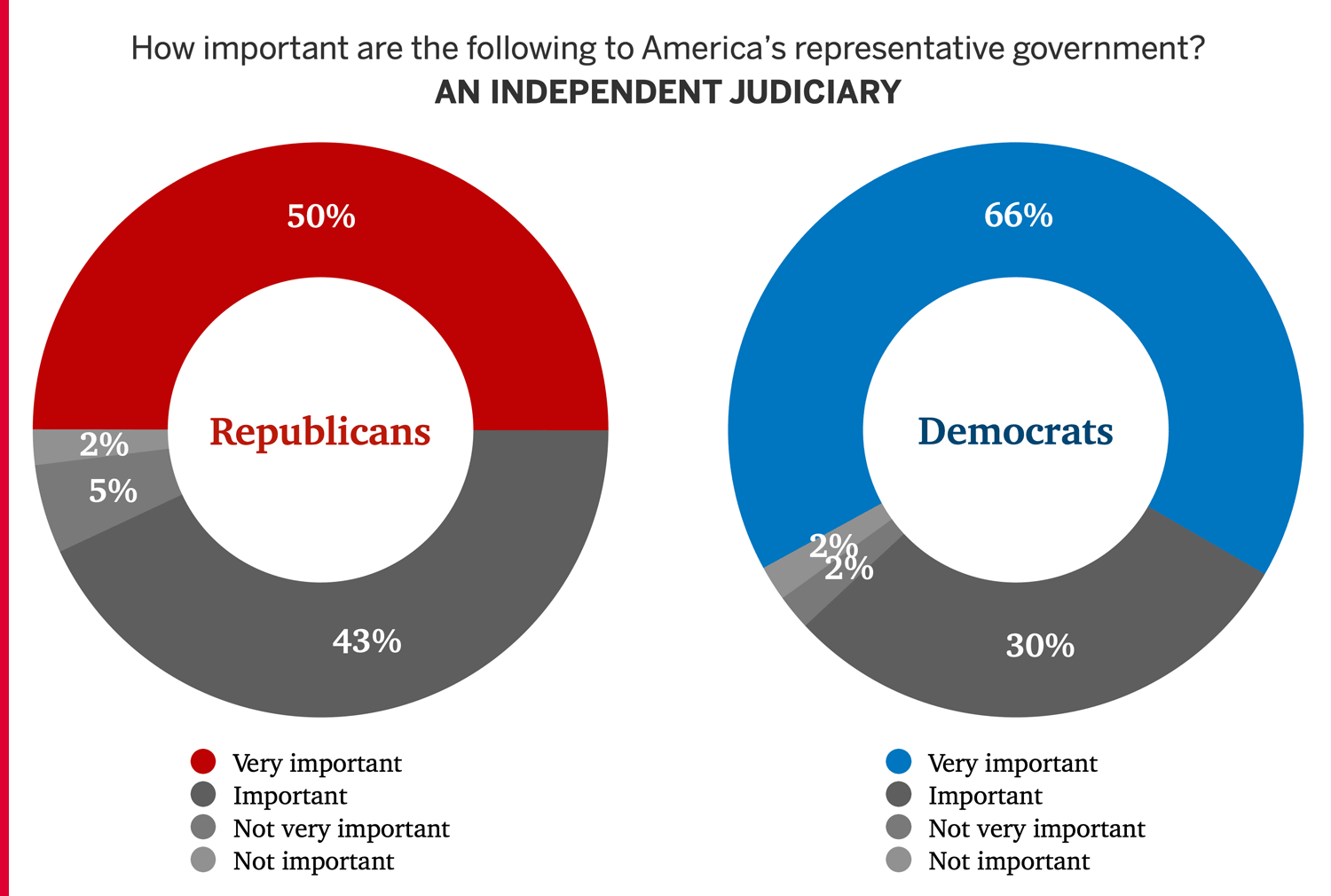 41 percent of Republicans said it was very important to have "a Bill of Rights that guarantees the rights of a political minority," compared to 60 percent of Democrats.
48 percent of GOP respondents regarded a free and independent press as very important, compared to 76 percent of Democrats who see the media's role as very important.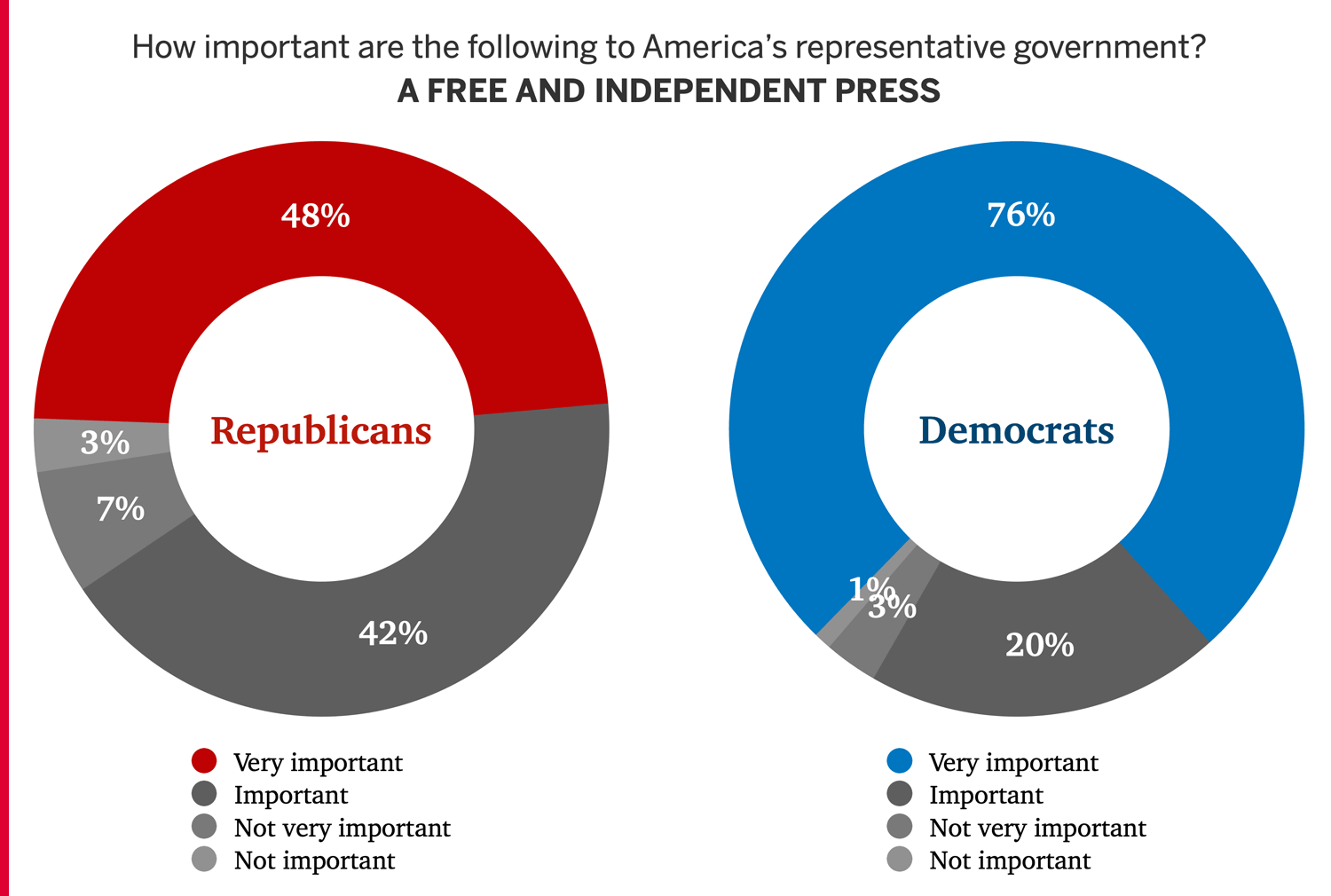 54 percent of Republicans surveyed said that the checks and balances afforded by our three branches of government -- the judiciary, the legislative and the executive -- are very important, compared to 77 percent of Democrats.
However, these results do not signal that Republicans are overwhelmingly opposed to such institutions – just that they are lukewarm. For example, while only 49 percent of Republicans said that a free press was "very important," another 42 percent granted that it was "important."